Program
84,178 sq.ft.

Retail Space
About Seaside
Seaside is an 80-acre resort community on the shores of the Gulf of Mexico. The program for Seaside was originally conceived to approximate the scale and character of historic Southern towns. The Seaside plan proposes traditional American settlement patterns as an alternative to contemporary methods of real estate development. To this end, the retail center was designed as a downtown commercial district; the conference facility doubles as a town hall; and a portion of the recreation budget was dedicated to the creation of small civic amenities, including a chapel, a primary school, a fire station, and a post office, all to be shared by adjacent communities.
Development Approach
Lean/Smart Approach to Phasing
Incremental phasing
Defining Design Details
Building designs advance the traditions of Florida.
Wood frame and clapboard structures, metal roofs.
Porches to catch breezes and provide social space between street and house.
Project Categories
Applied Initiatives
Plan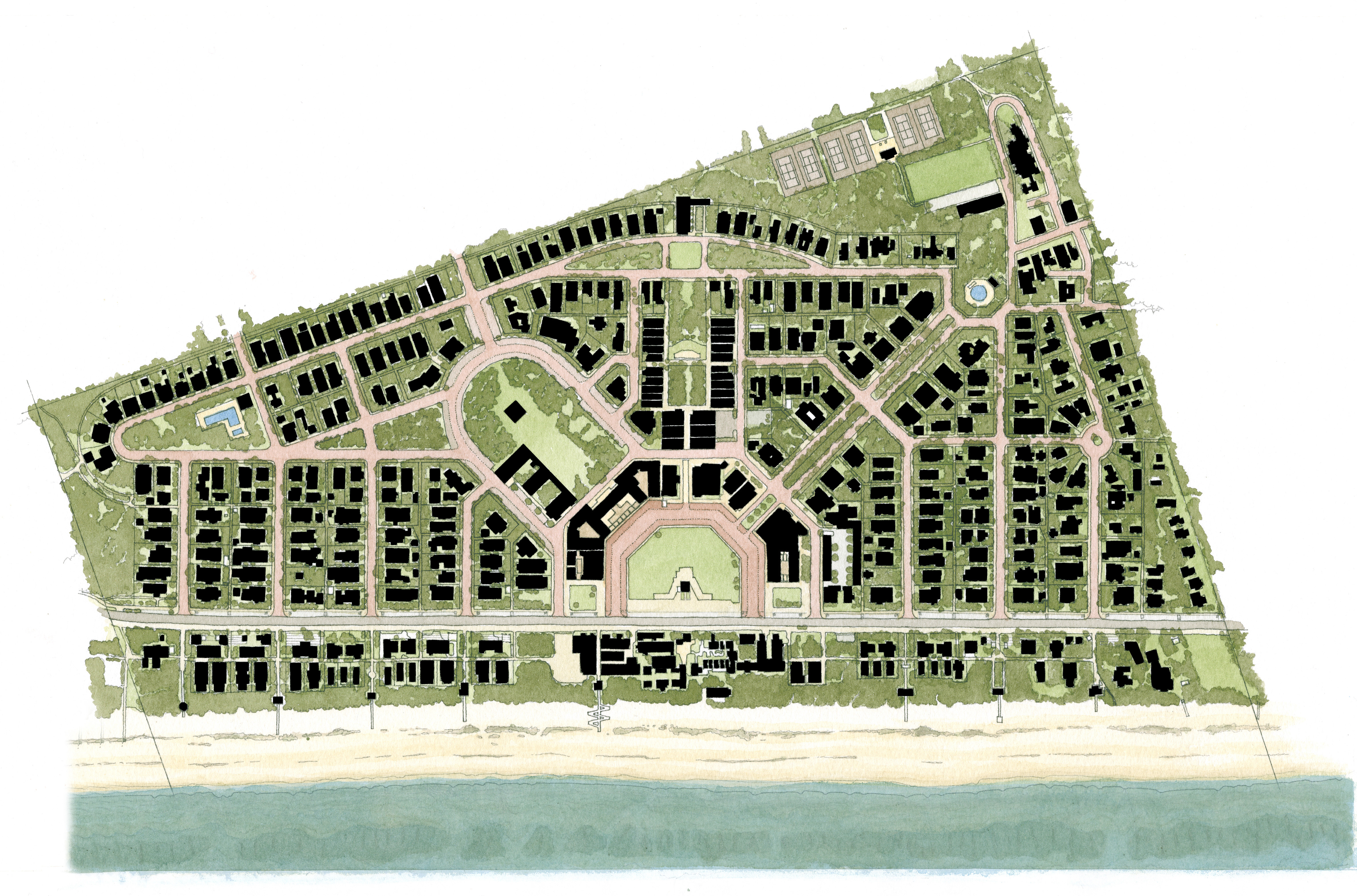 CoDesign Team
Andrés Duany
Elizabeth Plater-Zyberk
Xavier Iglesias
Braulio Casas
Richard Gibbs
Scott Merrill
Teofilo Victoria
Ty Nunn
Victoria Casasco
Related Projects