Key Facts
Mid-America Apartment Communities (Formerly Post Properties, Inc.)

Client
About Post Riverside
Post Riverside combines office, retail and residential uses on a suburban infill site at the edge of Buckhead in Atlanta. A breakthrough project for its time, it was an early example of suburban apartments built as a mixed-use, walkable neighborhood. The housing density of 72 units per acre exceeds that of its surroundings.
Occupying a linear ridge above steep slopes, a central square organizes a variety of building types, mediating the scale difference of the eight-story office building and four-story apartment buildings. With a strong sense of place, it has become a destination for the residents and workers of adjacent apartment complexes and office parks.
Parking is accommodated on streets and under buildings, concealed by the topography. Retail is positioned to capture the pedestrian traffic traveling between the parking decks and the offices.
Development Approach
Placemaking in suburbia: mixed-use and mixed-scale in a walkable streetscape
Response to topography: public square given the high point, with services behind and below
Adaptability: design code anticipating multiple designers ultimately guided a single architect
Defining Design Details
Pedestrian friendly character: central square with multiple entries of residences, shops and offices
Variety at a large scale: massing and facades of housing disguise large floor-plates
Project Categories
Plan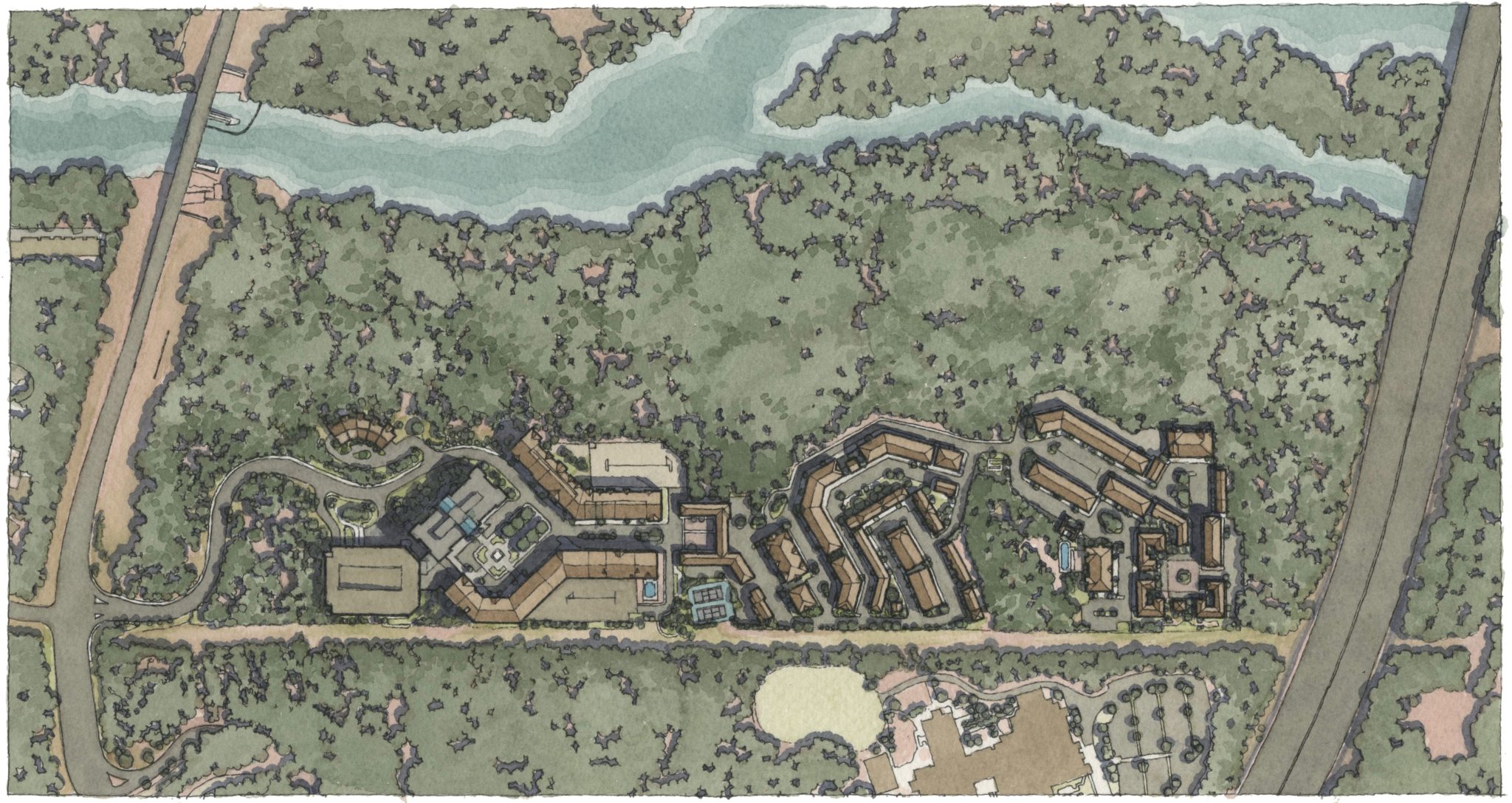 Media
Great New Towns: Gift to a Nation
From: The Washington PostBy: Neal Peirce