Key Facts
EBSCO Development Company

Client
Program
160,000 sq.ft.

Retail Space
About Mount Laurel
Situated on a sloping, wooded 460 acre site southeast of Birmingham, Mt Laurel's lineage derives from the city's 1920s neighborhoods. Three neighborhoods rise from flat land to increasingly steeper slopes. Each neighborhood has a central public green, with other open spaces related to the topography.
The first neighborhood is the village center, facing Route 41 with commercial, residential, and civic buildings, including a library, and an elementary school at one end of the main street. Two other schools are nearby. The shallow slopes allow streets with narrow lots and rear alleys.
Emerging from the village center grid, the more challenging terrain determines street alignments. At mid-slope, the second neighborhood surrounds a central park with single houses on small lots. The upper neighborhood, with steeper slopes, is focused on a green straddling the ridge road. Large lots accommodate the challenging topography with front entries and parking courts.
Development Approach
The character of each neighborhood is defined by its terrain
Grading is minimized and mature tree cover preserved
Defining Design Details
The Arts and Crafts style architecture refers to that of Birmingham's late nineteenth century industrial peak, and to the traditional vernacular of its parent English city
The forest context informs the wood and stone building details and color palette
The village center main street terminates at the front door of the elementary school
Project Categories
Plan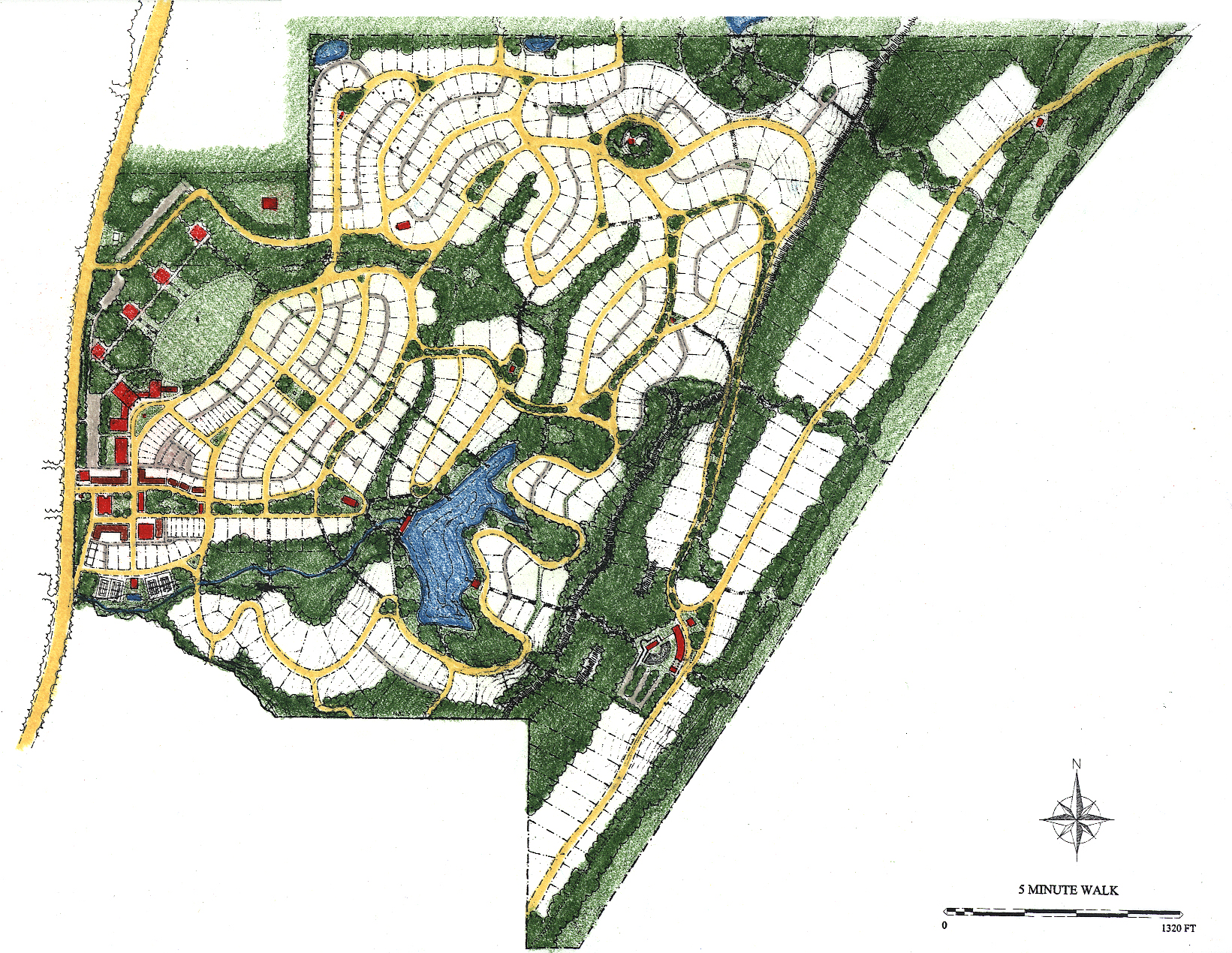 Related Projects