As Aria nears a decade of development, it is time to honor the admirable implementation that has been underway by our client homebuilder Ashton Woods, Builder magazine's 2023 "Builder of the Year". Begun in the spring of 2015, this 75-acre community in the Atlanta suburb of Sandy Springs is in the vicinity of several employment centers near GA-400 and I-285. The village center features the 355-unit Alastair apartment complex that sits adjacent to the Mercedes-Benz US Headquarters. Consisting of 46,000 sf of commercial space and 1000 multi-family and townhome units, the community is notable for several successes, including an efficient master planning process that maximized the unit count by working with the existing topography.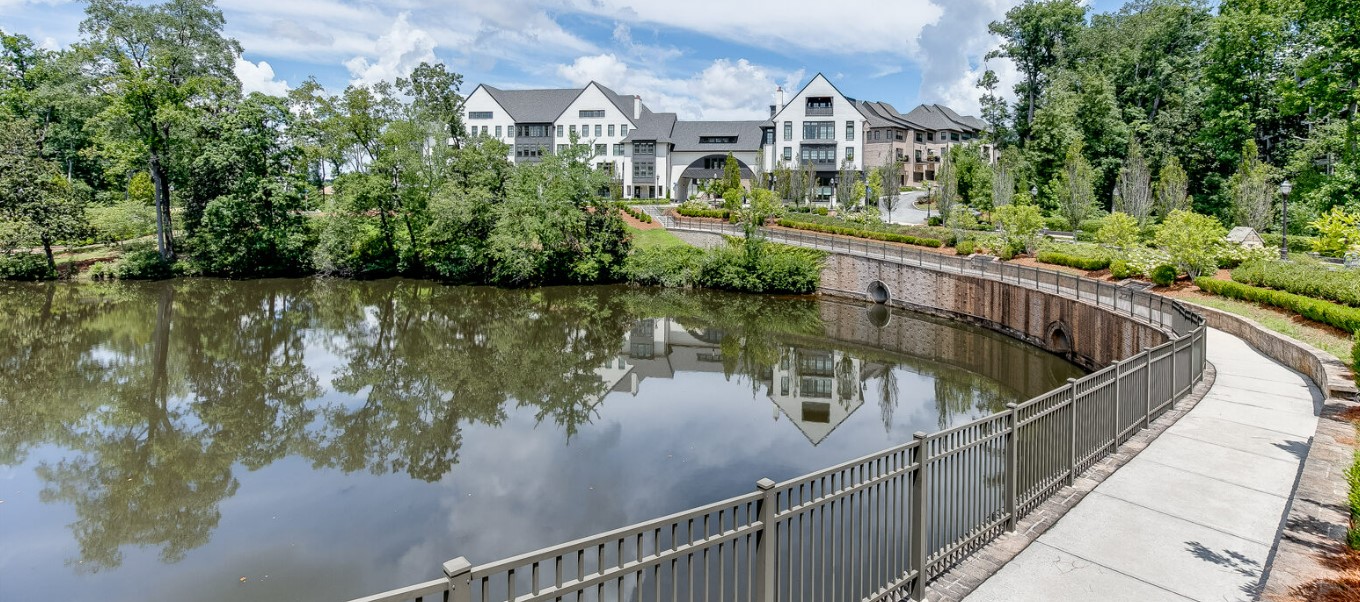 The plan of Aria is composed of two parcels that straddle Abernathy Road NE. On the south side is the flatter terrain of the village center and across the road is a larger northern parcel comprising a sharply sloping hillside. A prior, preliminary design for the site would have completely flattened the topography of the northern site with a grid of streets. This plan would have required a 1-mile retaining wall. The alternate scheme that resulted from the charrette process kept the existing grade largely intact. This approach produced a more picturesque road network, yielded an increase in the unit count, and massively reduced the site work by eliminating most of the retaining walls.
A tour of DPZ's Vickery Village in Cumming, GA, confirmed the viability of building townhouses on steeper topography. The Aria site averaged a 15% slope and the design team learned that 13% grade was the workable upper limit for an inclined alley. The key was to provide a sufficiently deep apron to allow a vehicle to negotiate the turn from the 13% alley to the flat surface of the garage.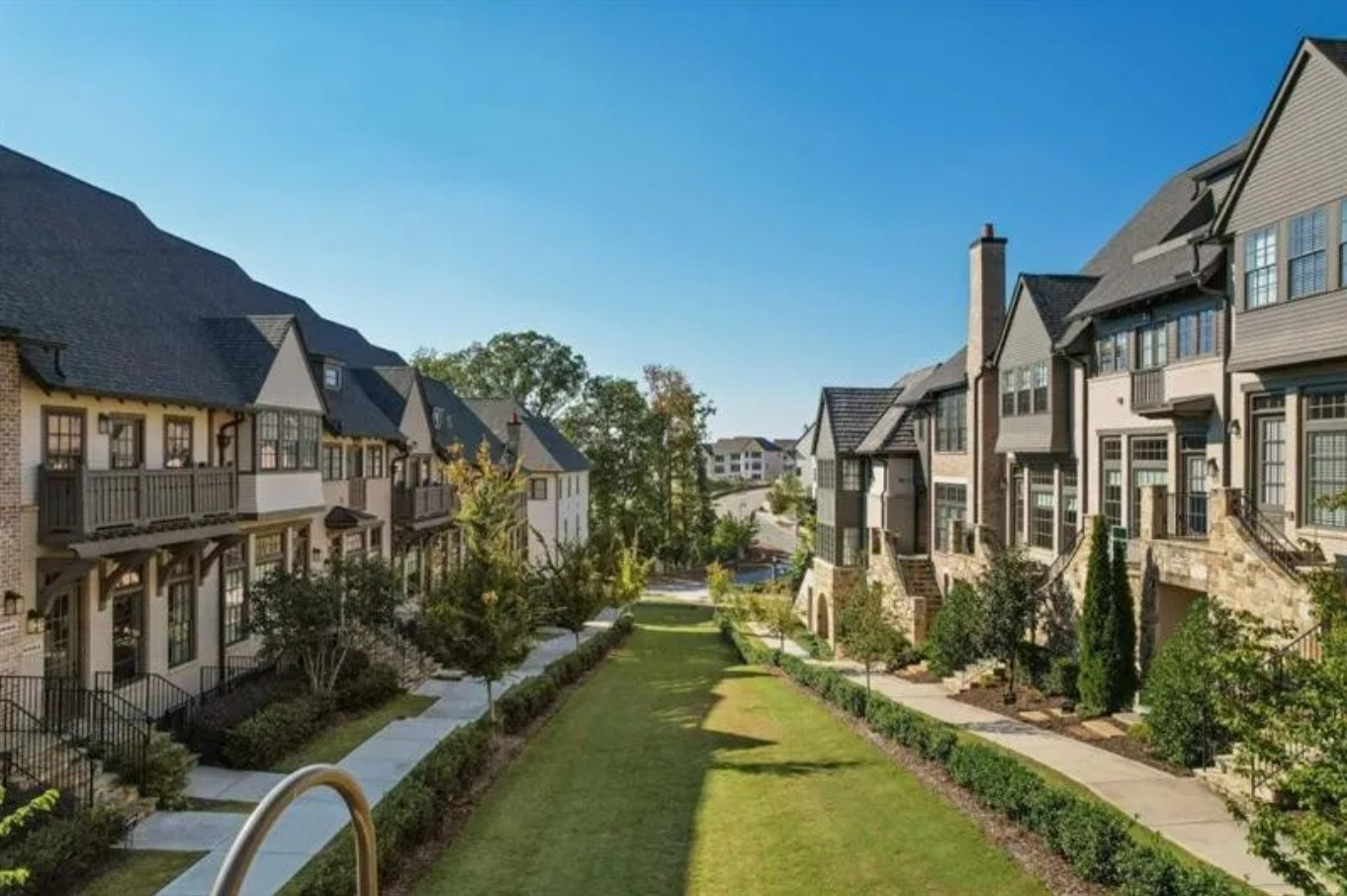 Marrying a high percentage of townhomes and sloping terrain signaled the need for an architecture that could avoid being overly detailed but could simultaneously accommodate articulations to incorporate stairs and grade changes. The aesthetic explored at the charrette was primarily inspired by the English Arts and Crafts movement, and especially the townhome design work of Raymond Unwin featured in Town Planning in Practice. Key signature buildings include a mixed-use entrance building with a graceful archway that spans over the entry drive. That the fire department allowed it to happen was no small achievement.
Equally impressive was the fast-track design process. A charrette was accomplished one month from the signing of the contract and PUD plans were produced 2-3 months later.